The board of directors for the U.S. Center for SafeSport plays a critical part in achieving our mission. As the Center is the first and only organization of its kind, the board provides a depth and breadth of relevant experience to advise our team in a unique and dynamic landscape. 
Our board is comprised of 12 independent board members, including experts in abuse prevention and investigation, nonprofit and business leadership, ethics compliance, sports executives, and elite athletes. Together, these experts provide governance and key perspectives for growth as the Center evaluates opportunities to better serve athletes and all those involved in amateur sports organizations.
April Holmes
Board Chair
Speaker/Executive Coach and Chief Executive Officer, HeroHangout
April Holmes is a speaker and executive coach whose perspectives on overcoming adversity to achieve athletic success have her in high demand. After losing part of her left leg in an accident in 2001, she rebounded to become one of the century's most accomplished athletes with four Paralympic Games appearances, three Paralympic medals (one gold, two bronze), six World Championship medals, and more than a dozen world and U.S. record performances in the 100-meter, 200-meter, and long-jump events. She is the cofounder and CEO of HeroHangout, a celebrity-driven learning community mentoring, engaging, and empowering youth through life experiences.
Autumn Ascano
Board Secretary
Licensed Counselor and Owner
Intermodal Interventions
Autumn Ascano (JD, MS Clinical Psychology, PhD Developmental Psychology [in progress]) is a licensed counselor and owner at Intermodal Interventions.  Intermodal Interventions provides mental health services with an emphasis on trauma intervention and court related services.  Ms. Ascano specializes in developmental psychology and working with young children with trauma history, as well as those who are exceptional.  She also consults on legal matters which have a child development component.   Prior to being a counselor, Ms. Ascano practiced law as a guardian ad litem and custody investigator.  In both career paths she investigated recent and historic child abuse allegations.  She continues to provide teaching on topics such as juridogenic harm, the developmental considerations of children in legal matters, and developmental considerations of trauma for exceptional children. 
Kevin Flaherty
Board Treasurer
Senior Vice President, National Football League
Kevin Flaherty leads the National Football League's Club Finance team responsible for leaguewide financial analysis, modeling and benchmarking used to inform ownership on the overall league economic model and drive decision-making related to league financial policies, new stadium projects, debt financings, revenue-sharing, labor negotiations, and new league initiatives. Kevin also serves as liaison to the NFL Investment Committee, which oversees management of the NFL's pension plans. Prior to joining the NFL in 2008, Kevin was a research analyst at GE Capital, Credit Suisse and Goldman Sachs. He began his career in technology investment banking at PaineWebber. He holds a bachelor of science in biology from Yale and is a CFA charterholder. 
Chicka Elloy 
Chair, Nominating & Governance Committee
Vice President of People, Mavrck
Chicka Elloy is vice president of people at Mavrck, a leading influencer marketing software-as-a-service (SaaS) company. Chicka, an Australian-American, has for two decades been a human resources executive specializing in global employee engagement, experience, and diversity. He began his career as an educator teaching students around the world on brain-based learning and culture. He has served on the American Camp Association national board as treasurer and obtained a master's of human resource management from Cornell University.
Connie Smotek
Athlete Director
Office Manager, Texas A&M University AgriLife Extension
Connie Smotek is a two-time Olympian in the sport of shooting and served on USA Shooting's board of directors from 1995-2001. She also served two terms on the Athletes' Advisory Council. Smotek currently serves as office manager of the Texas A&M University AgriLife Extension, where she oversees continuing education activities, risk management and contract administration.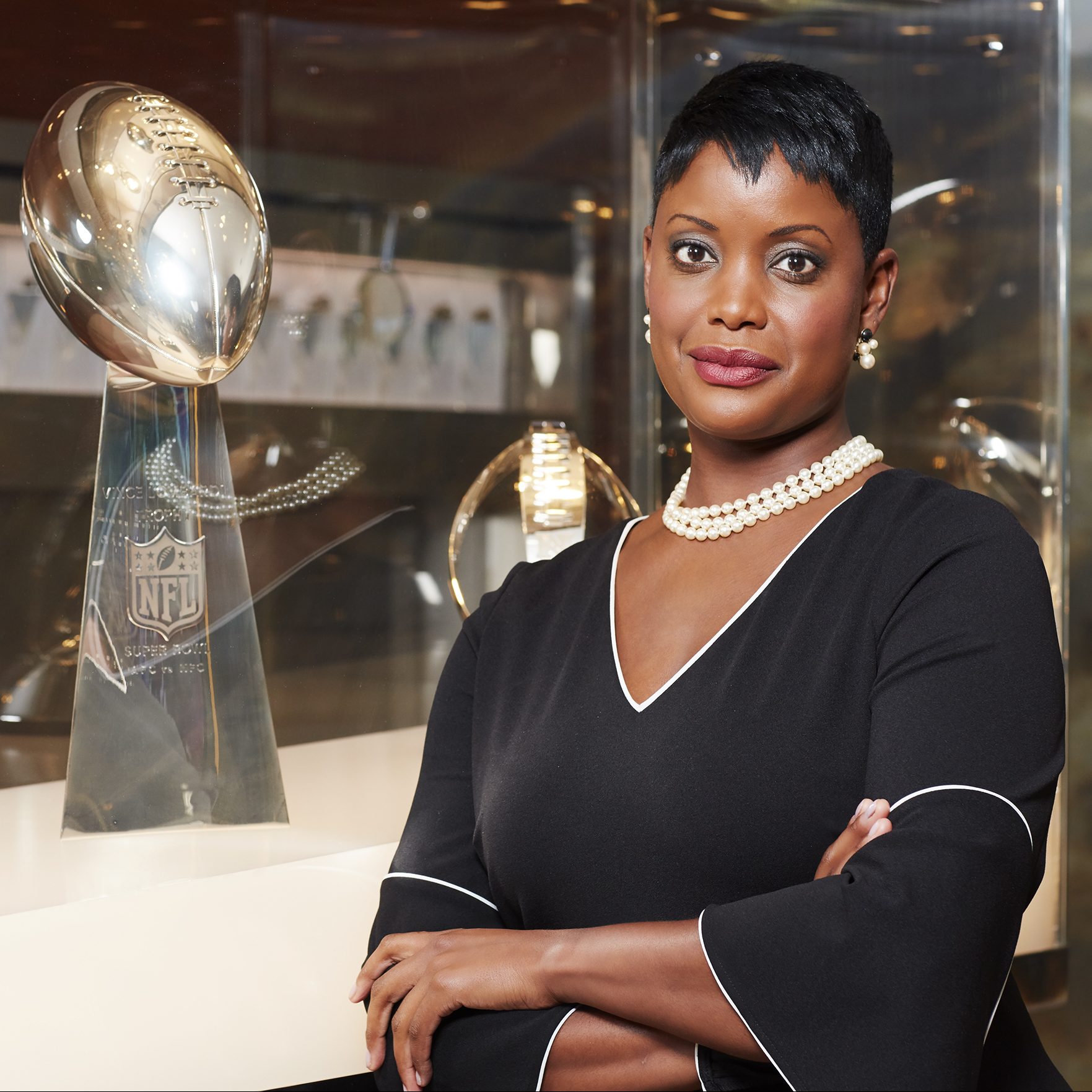 Kimberly Fields
Senior Vice President of Partnership Development & Operations, National Football League
Kimberly Fields is Senior Vice President of Partnership Development and Operations for the National Football League and one of few women to have achieved such a high ranking in the NFL. Prior to her current position, Fields served in other NFL leadership roles, including Senior Vice President for the Office of the Commissioner; Vice President of Football Strategy, Business Development, and Analytics; and Vice President for Player Engagement. She was an accomplished NCAA Division I track-and-field athlete while an undergraduate at the University of Virginia and went on to earn a graduate degree from UVA and her J.D. from William Mitchell College of Law.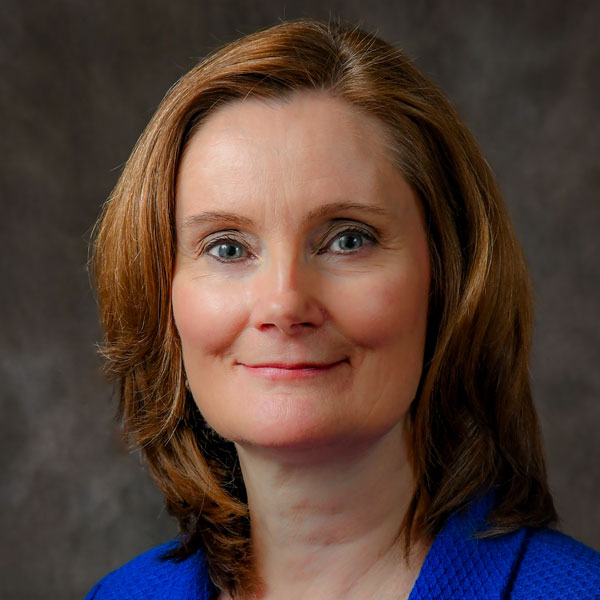 Pat Harned
Chief Executive Officer, Ethics & Compliance Initiative
Patricia Harned is chief executive officer of the Ethics & Compliance Initiative (ECI).  The mission of the ECI is to empower members across the globe to operate with the highest levels of integrity. As CEO, Dr. Harned oversees all of ECI's strategy and operations.  She also directs outreach efforts to policymakers and federal enforcement agencies in Washington, DC and she speaks and writes frequently as an expert on ethical leadership, ethics in the workplace, corporate governance, and global integrity.
Julie Novak
Vice President of Child Safety, Big Brothers Big Sisters of America
Prior to her current role, Julie Novak held the positions of associate vice president and national director for child safety for BBBSA and served as chief executive officer of the organization's northwestern Wisconsin branch. She is BBBSA's leading national expert and spokesperson on child safety and youth protection matters. During her time with the organization, Novak has developed nationwide child abuse, violence prevention and crisis management training.
Pamela Wheeler
Chief Diversity & Inclusion Officer, NFP
Pamela Wheeler is senior vice president and chief diversity and inclusion officer at insurance firm NFP, and a lecturer in Columbia University's Master of Science in Sports Management program. Among numerous firsts, Wheeler was the founding director of the Women's National Basketball Players Association, the first woman to lead a professional sports union, and the negotiators of the first collective bargaining agreement in women's professional sports. She also recently consulted with NFL Operations on their diversity, equity, inclusion, and belonging efforts, as well as executive leadership development. She was named one of the 101 Most Influential Minorities in Sports by Sports Illustrated and one of the 50 Most Powerful Blacks in Sports by Black Enterprise. She earned her bachelor's degree from Dartmouth College and her J.D. from Boston University.